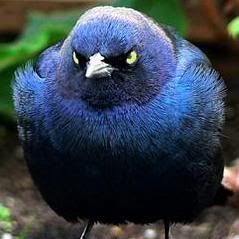 It doesn't do me any good, in fact it does me bad.
But regardless, I'm still pissed. Pissed, pissed, pissed.
Sometimes, or maybe even most of the time, I'm pissed that I'm pissed.
Fucking cancer, man. I've been pissed for years, and it's fucking exhausting.
Honestly, it comes and goes - I don't walk around fuming all day every day. I don't think I'd still be around if that were the case. But when it's quiet, when I'm falling asleep, when there's stress, when I have a moment to think - that's when the worry, and the anger set in. It's a painful, sad anger. It makes me tear up and bite my nails. I don't know why I'm angry - it's not productive, it doesn't serve me well, it causes wrinkles and gray hair....but just the same, I'm still just livid that cancer happened to me and that I will always have to deal with the legacy it left behind.
I thought I might get over the anger. Of course I have always known, since the moment I heard the word, that I would never forget cancer, but I'd hoped that the ire would subside. It just hasn't. There is a reminder around every corner and in every nook and cranny of my brain.
Maybe someday, but not yet.
No me hace bien, y más bien, me hace mal.

Pero aun así, sigo encabronada. ENCABRONADA.

A veces, o mejor dicho - muchas veces, me encabrona estar encabronada.

Pinche cáncer. Ya llevo demasiados años con esta cólera...y la verdad, es agotador.

Para ser sincera, va y viene - no me la paso todo el día todos los días con coraje...no creo que podría sobrevivir así. Pero cuando todo esta quieto, cuando hay silencio, cuando me acuesto a dormir, cuando tengo estrés, cuando tengo un momento para pensar - ahí es cuando entra la preocupación y la rabia. Es una rabia dolorosa y triste. Se me llenan los ojos de lágrimas, y me como las uñas. No sé por qué estoy enojada - no me sirve, no me ayuda en nada, causa arrugas y canas, y no hace nada bien...pero aún así sigo furiosa por haber tenido cáncer y por las cicatrices que dejó.

Pensé que se me iba a pasar. Sabía desde el principio, desde que el doc dijo ¨Cáncer¨ la primera vez, que jamás se me iba a olvidar, pero pensé que el coraje y dolor se me pasarían. No lo han hecho. Hay un recordatorio siempre tras de cada puerta, y escondido en cada rincón de mi mente.

Algún día tal vez, pero hasta ahorita todavía no.