Scanxiety/Tomografansiedad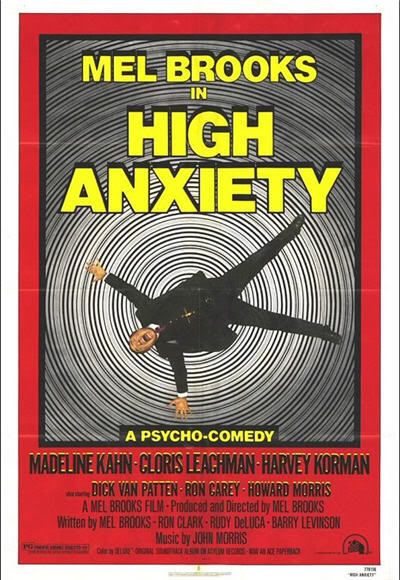 My next scan is scheduled for a day between now and the end of the month (I will refrain from giving an exact date – I don't want to be asked about it or infect you with my high scanxiety…I'll just let you know once it's over). It's crazy how much the upcoming scan terrifies me. Crazy that from one moment to the next life could shift from working, studying, and planning babies and summer barbeques to scheduling treatment, preparing for pain, and coping with the severe disappointment of living a short life. How is it possible that one procedure makes that big of a difference in my whole world? Doesn't seem right, does it?
Anyone who has walked this road knows the feeling. The stakes are just so high it's an incredible feat even to walk in the door to the radiology department and check in. "Hi, I'm here to find out whether or not I'm dying." "Sure, have a seat and read an outdated magazine – we'll call you in a minute." The last time I went in the nurse commented on how "easy" I was…I didn't flinch when they poked me to get a line in, didn't complain when they needed to redo part of the scan, didn't mention the burning sensation of the contrast dye…I was just barely holding it together, I couldn't be distracted from my concentration or I would have had a panic attack right then and there. But I held it together…and then that was it – "follow the signs to the lobby right through there."
Oh, but here comes the worst part – you know nothing still. You leave there no better than when you went in because you don't know anything more than you did, and now you have to wait. My oncologist is amazing, however, and always, always calls me as soon as he has the results. Only then can you breathe and deal. Even the time they called to tell me I had a dirty scan I felt better after they called than before. I would be happy if they could knock me out, do the scan, and not wake me up until they knew the results. Seems like it wouldn't be too much to ask…though I speculate the insurance company may disagree.
The anxiety is intense, and as the day gets closer it will only get worse. Prior to every scan I have had after my initial treatment, I have suffered from night sweats, aches, and general malaise for weeks beforehand. To be clear – I suffered from these symptoms before clean scans and the same symptoms before a dirty scan…so they aren't really telling of anything, except of some seriously frayed nerves. I get anxious about every little ache and pain, question every body temperature change, and sob when I wake up from a bad dream in a cold sweat. I am going to give myself a fucking ulcer. Wow, when did I become this person? People like this are so annoying. I'm so annoyed.
The temptation to blow the whole thing off and forget doctors and scans forever is strong. Why put myself through this? Fuck it. Oh, but no. This time we took it to another level altogether because a clean scan means much more than not having cancer. This time a clean scan is a free hall pass to the baby doctor and a chance at motherhood. This time it's really a big deal, and I will remember this one for better or for worse for the rest of my life. That's kind of a lot of pressure…a whole lot of pressure.
Mi próxima tomografía está programada para un día antes del fin de este mes – no les voy a decir exactamente cuándo porque no quiero que nadie me pregunte y tampoco quiero contagiarles mi tomografansiedad…yo les avisaré, lo prometo. Es una pinche locura el pavor que provoca en mí esta tomografía. Una locura que de un momento a otro mi vida podría cambiar de trabajar, estudiar, ir a clases, planear bebés y celebraciones de verano a programar tratamientos, prepararme para el dolor, y lidiar con la decepción inmensa de vivir una vida demasiado corta. ¿Cómo es posible que un pequeño estudio cambie todo así? No me parece justo.
Cualquiera que haya vivido este viaje del cáncer entiende perfectamente cómo se siente esto. Hay demasiado en juego…tanto que es una hazaña increíble tan solo llegar al departamento de radiología para la cita. "Buenos días, vengo a averiguar si me estoy muriendo o no." "Ah, sí, pásale a leer una revista del 2004 y ahorita te llamamos." La última vez que fui la enfermera comentó que era una paciente muy "fácil" porque no me retorcí cuando me picaron para poner el catéter de suero, no me quejé cuando tuvieron que repetir una parte de la tomografía, y ni siquiera mencioné la sensación de ardor cuando me pusieron el suero de contraste…lo que la enfermera no sabía es que estaba a punto de sufrir de un ataque de pánico y que tenía que mantener la concentración para evitarlo. Me podría haber derretido ahí en el piso de los nervios que sentía. Pero logro contenerme y ya - "ya terminamos, el lobby es por ahi."
Pero ni creas que puedas leer sus caras para saber qué onda – no te dicen nada. Y así te vas, igual que llegaste cagado de miedo porque aún no sabes ni madres. Eso sí - mi oncólogo es muy sensible a esto, y siempre me llama en cuanto tiene los resultados. A veces es el mismo día, y si no, al otro día de seguro. Es entonces cuando por fin puedes respirar. Aún cuando me hablaron aquella vez para decirme que habían encontrado cáncer de nuevo me sentía mucho mejor después de la llamada que antes. Yo sería feliz si me durmieran para hacer la tomografía y que no me despertaran hasta tener los resultados…sería perfecto…pero los doctores y el seguro no están muy de acuerdo.
La ansiedad es intensa….y entre más se aproxima la fecha, más la siento y más fuerte. Siempre me pasa igual antes de la tomografía – sufro de sudores por la noche, dolores extraños, y malestar general por varias semanas. Esto me ha pasado igual siempre - antes de las tomografías que han salido limpias y antes de las sucias igual….así que no significan nada estos síntomas, aparte de los nervios desgastados al máximo. Me altero por cada dolorcito, cada pequeño cambio de temperatura corporal, y se me derraman las lágrimas cuando me despierto en la madrugada empapada de sudor después de una pesadilla. De seguro voy a terminar con gastritis. ¿Y cuándo, me pregunto, llegué a ser esta persona tan paranoica e hipocondriaca? Qué weva me da la gente así, no mames, que weva me doy.
La tentación de mandarlo todo a la chingada y decirle adiós a los doctores y las tomografías para siempre es muy fuerte. ¿Por qué tengo que soportar esto? A la chingada. Pero no. Esta vez hay algo más: la tomografía limpia significa más que no tener cáncer. Esta vez significa un pase gratis para ver al doctor de los bebés y una oportunidad de que seamos papás. Esta vez significa mucho, mucho más, y lo voy a recordar para siempre para bien o para mal. Y eso es un chingo de presión…