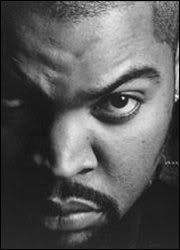 It's Ice, get it? Right? ICE...hilarious.
The Plan
So, after my appointment with the oncologist this morning, the following is the treatment plan for my recurrent Hodgkin's:
1. ICE Chemotherapy
ICE stands for Ifosfamide, carboplatin, and etoposide, which are just a bunch of poisons that you can google at your leisure...but they basically cause all the same old side effects of chemo - nausea, vomitting, hair loss, fatigue, yuck, yuck, yuck. Plus, the Ifosfamide can cause bladder problems, so they keep you on lots of fluids to try to prevent or minimize that. This chemo will be administered over three days, during which I'll be staying in the hospital (Providence - new cancer center...holla). Then, I'll have some recovery - depending on how fast my blood counts recover to an acceptable level, this may be anywhere from 18-25 days. Then back to the hospital for 3 days for another round of ICE. According to Drs, we will probably only do two rounds of ICE, but will have a PET scan after those two rounds to make sure nothing shows up - if something were to show up they may consider another round. First round starts Saturday - as in this Saturday, March 15.
2. Stem Cell Collection
This is when I'll be hooked up to a machine that will suck out blood, separate stem cells and keep them, and then push the blood back into my body (crazy science, right?). These are the cells that are for my transplant. These cells, which you have probably read about in the newspaper or seen on the news for all the stuff they can do with them, are baby cells (as my doctor defined them) that are pretty amazing in that they are unspecialized and can divide and grow into specialized cells. So, these baby cells are what is going to save me and sort of re-boot my system after the big nasty chemo that comes next. They will be collected, and stored until I need them. After the collection, I will have some time to recover (not sure how long)....then...
3. BEAM Chemotherapy (aka Big Nasty Chemo)
This is another combination of drugs - instead of telling you what it stands for, I invite you to make up your own, comical version of what BEAM stands for....I can't think of any right now, but maybe you can? Anyway, I'll be admitted to the hospital and they will pump all these super fun chemo drugs into me that will in effect completely destroy my immune system, and hopefully ensure that all the cancer is destroyed with it and will never come back. This is done over 5 days...day -5, -4, -3, -2, -1. I will likely be pretty sick, but will be able to have some visitors - just not kids and no one that could have any remote possibility of being sick. Please don't try to kill me. If you are or have recently been sick, your kid was sick last week, you work in a day care or school, leper colony, airport, etc,.....you're out, sorry.
4. Transplant
'Member those cute little baby stem cells? On "day zero" they'll give them back to me. This day is known as my "re-birthday" (please do not associate this with any kind of spiritual or religious re-birth....no, I will not call myself "reborn" or "born again". Nice try...I'm watching you...). It's a re-start to my immune system. After the transplant, I will be in the hospital for a while...2-3 weeks they say....so that my body can take the cells back, let them grow and prosper and create new blood cells, and my blood counts go back to normal levels. Then I'll go home and continue to recover.
So, depending on how things go, the time frame may vary....but we'll likely be done (ie out of the hospital) sometime close to July. So, it's probably going to be crappy....but at least I won't be bald for so long this time. Positive thinking, see?
El Plan
Ok, ya esta mañana tuve cita con mi oncóloga, y ya tenemos un plan de tratamiento para la reocurrencia de linfoma tipo Hodgkin....ahi les va...
1. Quimioterapia ICE
ICE significa la combinación de tres medicinas (tambien conocidas como "venenos") que son Ifosfamide, carboplatin, y etoposide (que sepa la chin%&$ como se digan en español, pero pues han de tener nombres parecidos, no?) que me van a dar durante tres días. Durante esos tres días estaré internada en el hospital Providence de Portland en su super niú centro de cancer. Mi mamá y esposo, y varios otros familiares, supongo, estarán ahí conmigo y tendré acceso de interné con mi laptop. Estas "medicinas" causan los efectos típicos de la quimio - pérdida del cabello, nausea, vómito, etc, etc, etc. También, la Ifosfamide causa problemas con la vejíga, y por eso me darán mucho suero y líquidos para evitar o minimizar eso. Ya que salga del hospital, tendre entre 18 y 25 para recuperarme....dependiendo de qué tan rápidamente se recuperen mis conteos de sangre, específicamente las células blancas que combaten infecciónes. Cuando estén bien los conteos, empieza el proceso de nuevo con 3 días de quimio ICE. Según me dice el doc, probablemente tengamos que hacer esto 2 veces no más....pero habrá que checar después de esas dos rondas y ver que el cáncer esté en remisión. La primera ronda empieza este sábado - o sea el 15 de marzo.
2. Colección de Células Madre
En esta parte del proceso, iré un día al hospital y me van a conectar a una máquina especial (no sean envidiosos, eh) que saca la sangre, separa las células madre, y luego bombea la sangre al cuerpo de regreso. Estas células madre son las células que me van a servir para el transplante después (o sea que soy mi propio donador). Estas famosas células que los doctores e investigadores suelen usar y manipular para muchas cosas, son células que son como bebecitos de células, y son diferentes a las demás porque pueden divir y crecer y transformarse para ser diferentes tipos de células. En mi caso, estas células van a ser mi médula y sistema imunológico después de que me casi-maten con la super bomba fea quimioterapia que me dan después de la colección. Estas células se guardarán hasta que las necesite. Después de la colección, me darán un tiempecito (una semana, dos tal vez) para recuperarme....y luego....
3. Quimioterapia BEAM
Esta es la super bomba fea quimioterapia...y las letras significan los nombres de las "medicinas" que me van a dar - pero yo les reto a inventar otro significado más cómico para las letras B E A M. Ahi me mandan sus ideas y las propongo al doc, a ver que dice. Pero bueno, esta quimio se inyecta durante cinco días, otra vez estaré internada, que se llaman -5, -4, -3, -2, y -1. Esto, según me cuentan, es la parte más difícil, porque hay muchos efectos secondarios y voy a estar bastante malilla. Lo que hace esta quimio es matar todo el sistema imunológico (las "defensas")...y llevarte al borde de la muerte como consequencia. Lo bueno que pues estando en el hospital me pueden monitorear y estar haciendo todo lo posible para estar lo más cómoda posible. Sí me podrán visitar, pero hay restricciones porque cualquier tipo de infección me podría matar....así que nada de niños, gente que esté o haya estado enferma, gente que trabaja con niños (´ches niños ya ven que son como pequeñas fábricas de germenes....), etc.
4. Transplante
Ya en esta parte, en el "día cero", me regresan las células madre que me habían sacado en el paso número dos. Este día comunmente es conocido como "renacimiento" (cualquier asociación con la religión o el arte es pura coincidencia eh, no empiecen con eso....), porque es cuando se "reinicia" mi sistema imunológico. Después de eso, tendré que quedarme en el hospital 2'3 semanas más, esperando que el cuerpo reaccione y cree más células de sangre, médula, y todo eso, y luego estaré en reposo un ratote después de salir.
Pues eso es. No se puede decir con exactitud cuándo vaya a terminar, porque depende de como vaya y todo eso, pero esperamos que todo podría terminar para Julio. Y pues no estoy muy emocionada para empezar porque sé que no va a ser nada bonito, pero pues mínimo esta vez no son 8 meses...será menos tiempo que tenga que andar pelona. Eso sí que es el pensamiento positivo eh, no me digan que no. :-)
Un beso.